Dictionary .NET
is a tiny, easy and smart multilingual dictionary translating from/to 43 languages using Google's services.
Integrates Google Dictionary, Translate, Suggest, Wikipedia (4-in-1) without installing them.
Free, Tiny, Smart and Standalone! Released date: 2009-08-02
(
Dictionary + Translation
) Arabic, Bulgarian, Croatian, Czech, Dutch, English, Finnish, French, German, Greek, Hebrew, Hindi, Italian, Chinese Traditional, Chinese Simplified, Korean, Spanish, Portuguese, Russian, Serbian, Thai
(
Translation only
) Albanian, Catalan, Danish, Estonian, Filipino, Galician, Hungarian, Indonesian, Japanese, Latvian, Lithuanian, Maltese, Norwegian, Persian, Polish, Romanian, Slovak, Slovenian, Swedish, Turkish, Ukrainian
What's new (v1.7.3501):
Added Smart Translation
Updated Google Dictionary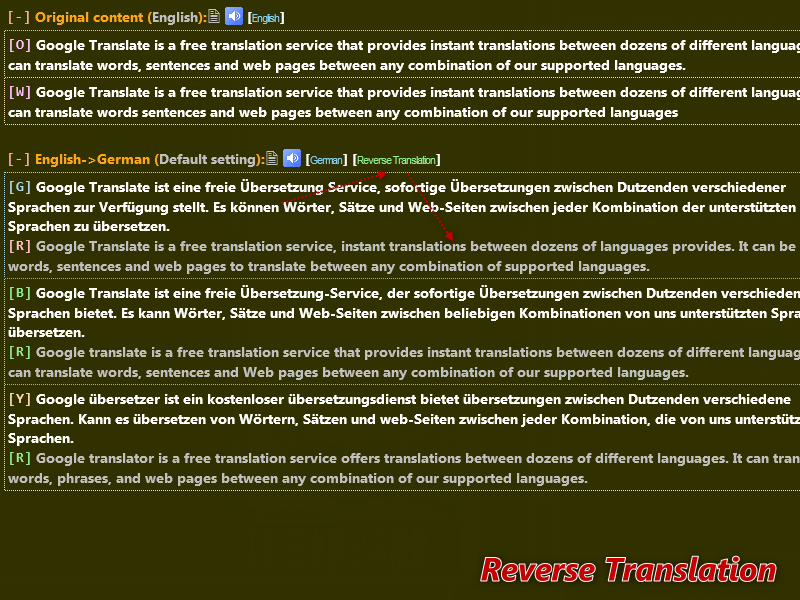 Features:
Smart Translation
Translate Selected Text with a hotkey
Full-Text Translation
Single click without selected text
Text suggestions
Translate a web page
Open File to Translate
Multilanguage List
Wikipedia Search
Supported Operating Systems
: Win XP/2K3/Vista/2K8/Win7 (x86/x64)
Requires
: Microsoft .NET Framework 2.0, Online connection required.
Download:
Dictionary .NET 1.7.3501 (

just 72KB

)
Link:
Dictionary .NET Website
Certified:
VirusTotal Report